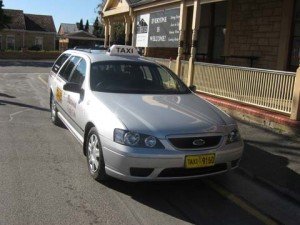 Barossa and Light Cab Service operate a fleet of Barossa taxis in the Barossa council, Light council and Mid Murray council areas. We also provide transport to and from Adelaide and Adelaide Airport.
Based in Tanunda in the heart of the world renowned Barossa Valley, Barossa and Light Cab Service is 100% locally owned and operated.
Our taxi service is available 7 days a week (From Sunday to Thursday until midnight and Friday & Saturday till 3.00 AM the next morning).
All our taxis are equipped with eftpos and Cabcharge. We also accept South Australian transport subsidy vouchers.
Call us now for more information or if you wish to make a booking on 0400 631 631
OPERATING HOURS
Monday 7.00 AM to Midnight
Tuesday 7.00 AM to Midnight
Wednesday 7.00 AM to Midnight
Thursday 7.00 AM to Midnight
Friday 7.00 AM to 3.00 AM Saturday
Saturday 7.00 AM to 3.00 AM Sunday
Sunday 7.00 AM to Midnight
Next time you need a taxi service in and around the Barossa Valley or to/from Adelaide CBD, Adelaide Airport or Adelaide suburbs call Barossa and Light Cab Service to book your ride. We are sure you will agree that our Barossa taxis are outstanding.

satisfide
Super friendly service, didn't have to wait long at all.
—
matthew snow
, nuriootpa

Punctual, Friendly & Informative
We had the pleasure of using Barossa and Light Cab service last night and were very impressed with the punctuality and friendliness of the driver. He shared many excellent tips for things to do and places to dine and was flexible with our pick up time after our meal to ensure we were not rushed. We will definitely use this service again and happily recommend it to any of our friends staying in the Barossa. Thanks Barossa and Light Cab service!
—
Emma
, Sydney

Outstanding Service!
My wife and I had the pleasure of using one of your taxis this evening, I must say that we were extremely impressed with the prompt arrival and behavior of your driver. He went out of his way to make sure we were comfortable. He was very friendly and courteous. We would highly recommend Barossa & Light Cab Service to anyone requiring transport in the Barossa Valley region. A huge thumbs up. Thanks guys! Ben and Kate.
—
Ben & Kate Anderson
, Melbourne

Exceptional service
The service we received from Craig at Barossa and light cab service was exceptional. Very friendly and professional, clean cars and very prompt. Craig really helped make my husbands surprise birthday dinner out at Hentley Farm a great experience! Thankyou
—
Sophie Cook
, Perth

Friendly, reliable & professional service.
I am very particular about services that I promote to our guests. I have always found the Barossa & Light Cab Service to be friendly, reliable and professional and have no hesitation in using their services as well as recommending them to our guests. Keep up the good work guys - you are an asset to the Barossa!
—
Sharyn Rogers
, Seppeltsfield Vineyard Cottage, Barossa Valley

Service was amazing. ...we had Adele as our driver and she was so helpful and friendly. I think i dont have words to describe how good was it
—
nabin
, Melbourne

Great Service
I use this Taxi Company regularly. They are always punctual, courteous and offer friendly, helpful service. Their drivers are always well presented and the cabs are always clean. I would highly recommend this company. Well done guys!
—
Paul W
, Nuriootpa. Barossa Valley. South Australia.

Nothing but the best
Informative, friendly, much cheaper and a better experience than the other taxi service. Big thanks to Craig, highly recommended.
—
Amy Houtermans
, Novotel Barossa

The Best taxi service around
Wow picked me up right on time.. clean nice car friendly driver refreshing to see a cab come on time promptly compared to other company which never comes.. thanks to craig and co... keep up the good work..
—
Tamara
, Lyndoch

Great friendly service
Ordered a cab to and from Hentley farm from Tanunda. Prompt and friendly service, clean cars and the local drivers provided good info Thanks would recommend and use again in the future
—
Debbie
, Melbourne

Best Cab service in Barossa Valley
One of the Best Cab services around Barossa Valley. Spent 2 hours in Wine Tour. And got to see the Best Wineries around the Valley and the Best Viewpoints
—
Balahasan
, Sydney

Best in the Barossa
We stayed in the Barossa for two nights at the Novotel Barossa Resort. We called the other business and they were 20 minutes late, and for the return trip we called this company and they arrived on time. Always use Barossa & Light Cab Service when you are in the Barossa for reliability and good service
—
Nicole North
, Novotel

I am a regular customer as i have to go to work most days and i have asked for last minute taxis and they have been there right away. All the drivers are always making sure that i am taken care of and always make conversation so it doesnt feel so awkward with some other taxi services. Thank you so much for all that you do barossa and light cab/taxi service 🙂
—
Jessica mcveigh
, Stockwell adelaide

Great service and advice!
During our stay in the barossa valley we had the pleasure of using these guys. Our driver gave us great advice on the best restaurants and helpful tips for the area. He was very chatty, prompt and friendly, all you want in a driver and we would highly recommend them to anyone staying here.
—
Melissa Hill
, Adelaide

Awsome company! Very reliable
Awesome drivers, amazing service and very, very professional! We drove with Craig- really funny friendly guy - laughed the whole way from the airport - would definitely recommend to anyone!! Had a lot of bad experiences with car services, but this was great!!!
—
Tom Rathbone
, Goldcoast - Surfers Paradise

Professional & Friendly
Fantastic, efficient, professional service from all the team in Barossa and Light Cab Service. All the drivers I travelled with throughout the last 2 weeks are courteous, reliable & informative. Highly recommended to all visitors to the Barossa.
—
Fiona
, Ireland
Barossa & Light Cab Service
is rated
5.2

/5 based on

27

reviews.